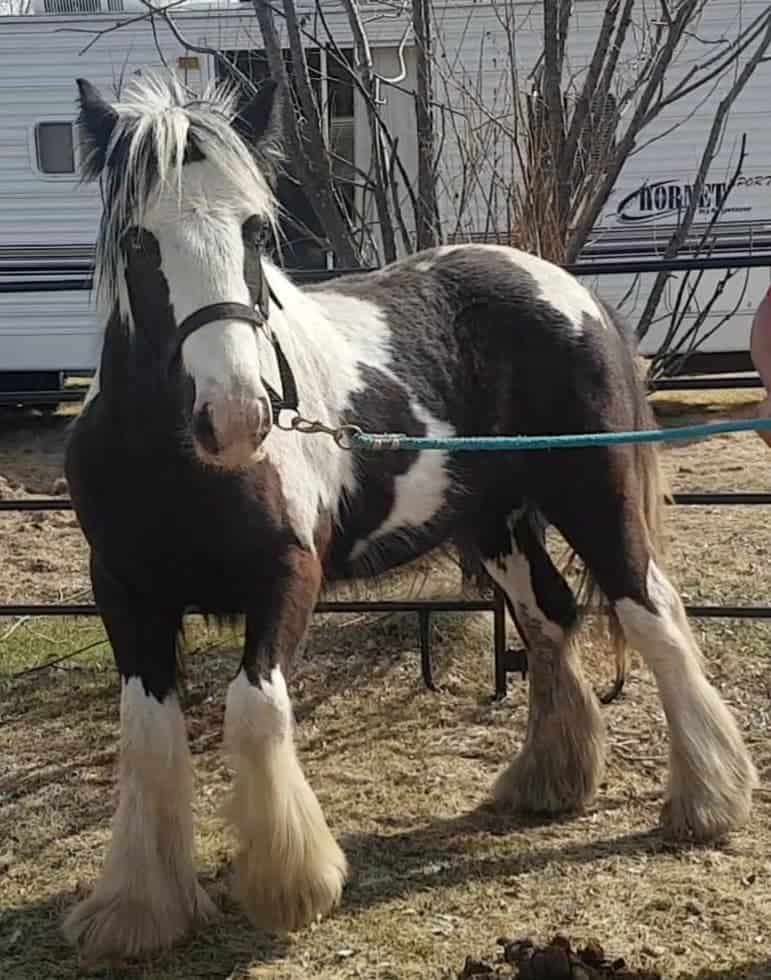 Gypsy Soul couldn't be happier with "Blue", our 2018 colt out of Romany King and Black Pearl. Not only does he already exhibit his sire's beautiful build and hair, but he has the most symmetrical perfect markings, with two blue eyes set against dark markings for a unique and striking look. His neck is perfect, as is his little face. He already has a big front end, and a little applebum. This guy is going to be show quality.
His nickname is "Houdini", and it's aptly earned. We've upgraded his baby pen's fencing 3 times due to his successful and smartly executed escape attempts.
Unfortunately for us, he has his mother's intelligence. Fortunately for you, he has his mother's intelligence. He is a 4H demo horse for ground work.
Blue should be handled by at least an intermediate trainer and rider, as he is very smart and willing. If he received inconsistent signals or inconsistent training he may become confused as he is quite consistent himself. Best of all, he is very responsive without being the least bit flighty. This boy has the potential to take you places!
His dam is 14.1, his sire 14.2.
Blue is a fantastic and fancy gelding, searching for his forever Gypsy family.